2022 YE Management & Audited Report
In our 2022 Year End Reporting Zoom call, we shared our management reports, our most recent financial results, and milestones reached by our portfolio companies through the end of 2022.

Highlights of the call included:
The future of IDCV
IDCV is moving from our 'startup' phase to 'growth' phase.




Managing Director Bobby Aitkenhead underscored that the IDCV platform has solidified significantly since our inception. We have evolved to offer a suite of investment opportunities – from Fund I and II to FTG to a number of SPVs. Our platform continues to grow, with over 100 families across 26 countries on top of an equally global staff and roster of portfolio companies. And all the while, we have improved procedures and processes to maximize our impact and better serve all members of our ecosystem.




From a financial perspective, this year has marked a major turning point for IDCV as well. Early-stage startups remain a highly attractive asset class amidst an uncertain macroeconomic environment. And IDCV's ability to find and nurture some of the most exciting fintech and marketplace companies has put us on a strong path to profitability.




How will we continue this growth?It's all about IDCV's 5 key differentiating factors. The IDCV team broke it down
| | |
| --- | --- |
| | The Venture Capital Platform. Much more than a single fund, but a leading platform for investors. |
| | |
| --- | --- |
| | Family of Families. A global network comprising >100 families across 26 countries. |
| | |
| --- | --- |
| | Way to Act. Doubling down on our unique culture. |
| | |
| --- | --- |
| | Cross Country Thesis. Investing in the best companies around the world. |
| | |
| --- | --- |
| | Way to Invest. We have a clear way to deploy capital. |
| | |
| --- | --- |
| | Bobby highlighted the importance of evolving our culture to meet the new challenges and opportunities of our economy. He is very optimistic about the future because we are a strong and diverse team, with aligned principles and similar values. |
Didn't get to join the call live? Not a problem! It's available to watch in our LP Portal, below you can view a few of the highlights: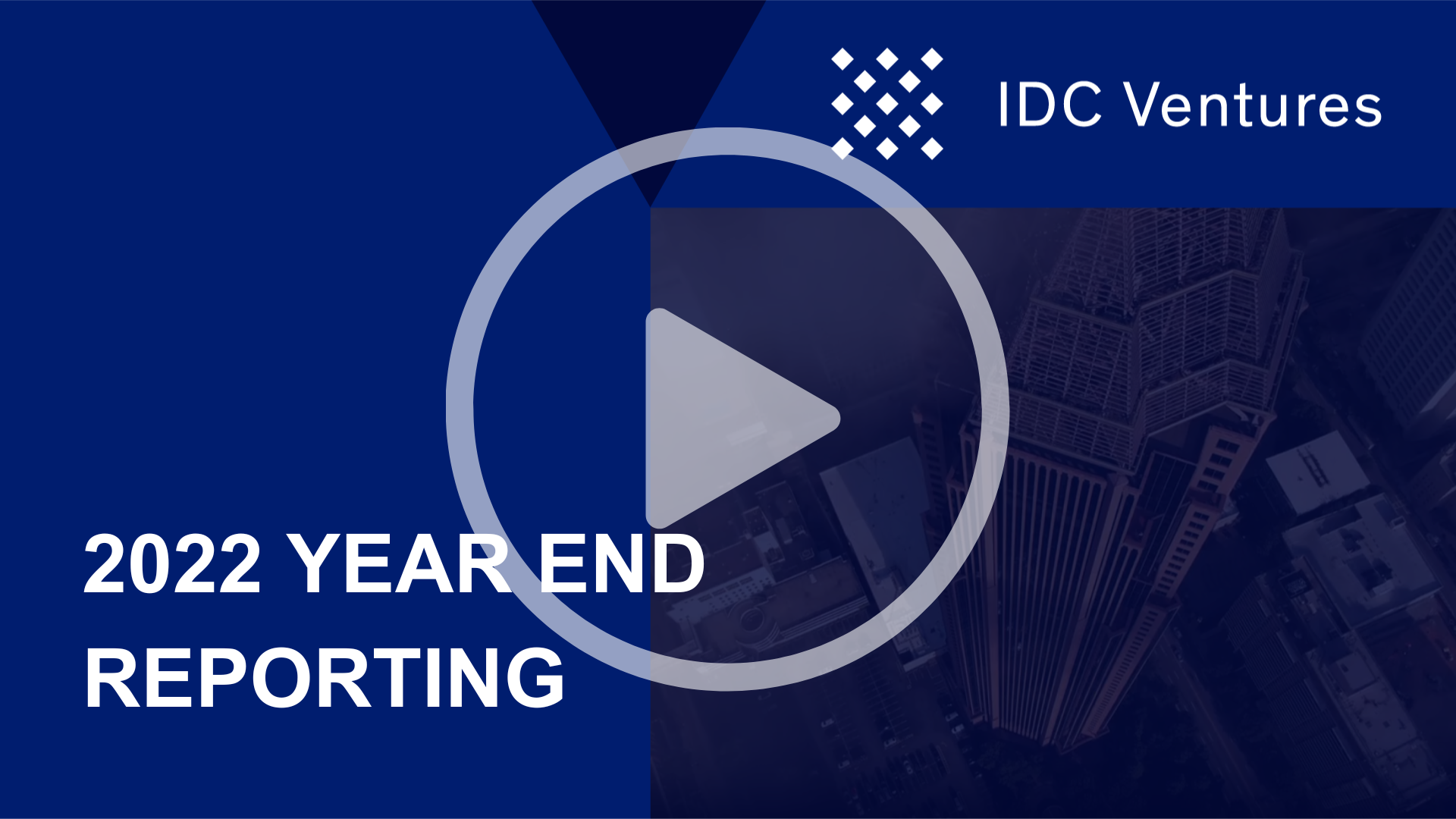 A quick reminder that IDCV has recently revamped the IDC Ventures LP Portal, where our investors can access a wide range of resources about IDCV portfolio companies, investment opportunities, personal financial information, and a catalog of all of IDCV's latest news and updates. Join the portal to be updated on all things IDCV.
IDCV PORTFOLIO IN THE NEWS
Portfolio Companies Making the News
CookUnity took the title as our favorite premade meal kit thanks to its mind-blowing selection and restaurant-quality meals.
Who's hungry for some delicious food, ready in mere minutes? CookUnity curates cuisine from some of the world's top chefs and brings restaurant-quality meals right to your doorstep.
Kueski breaks a new record of over 10 million loans
Kueski is on a mission to expand access to financial services for Mexicans with its buy now, pay later (BNPL) solution and online consumer lending. This month, Kueski hit a new record of 1.8 million customers and more than $1.6 billion in loan transactions across 10 million loans.
Rewardsweb exceeds 100,000 google chrome extensions
Rewardsweb is a company with a mission to provide a smooth and secure experience for online shopping. They plan to continue to strive towards improving their platform and providing even more value to their customers.
Hastee has been named as one of the "30 Best Tech Startups to Watch in 2023"
What an incredible achievement to be listed in the Best Tech 30 Startups, we can't wait to see what this year holds for you!
RecargaPay- user now able to recharge from app
RecargaPay is a leading fintech in Brazil, providing payment access for frequent and essential payments, with the mission to democratize mobile payments and financial services. The company is creating a mobile money ecosystem where banked and unbanked interact, providing consumers and businesses a one-stop shop for all their financial needs.