DEAR PARTNERS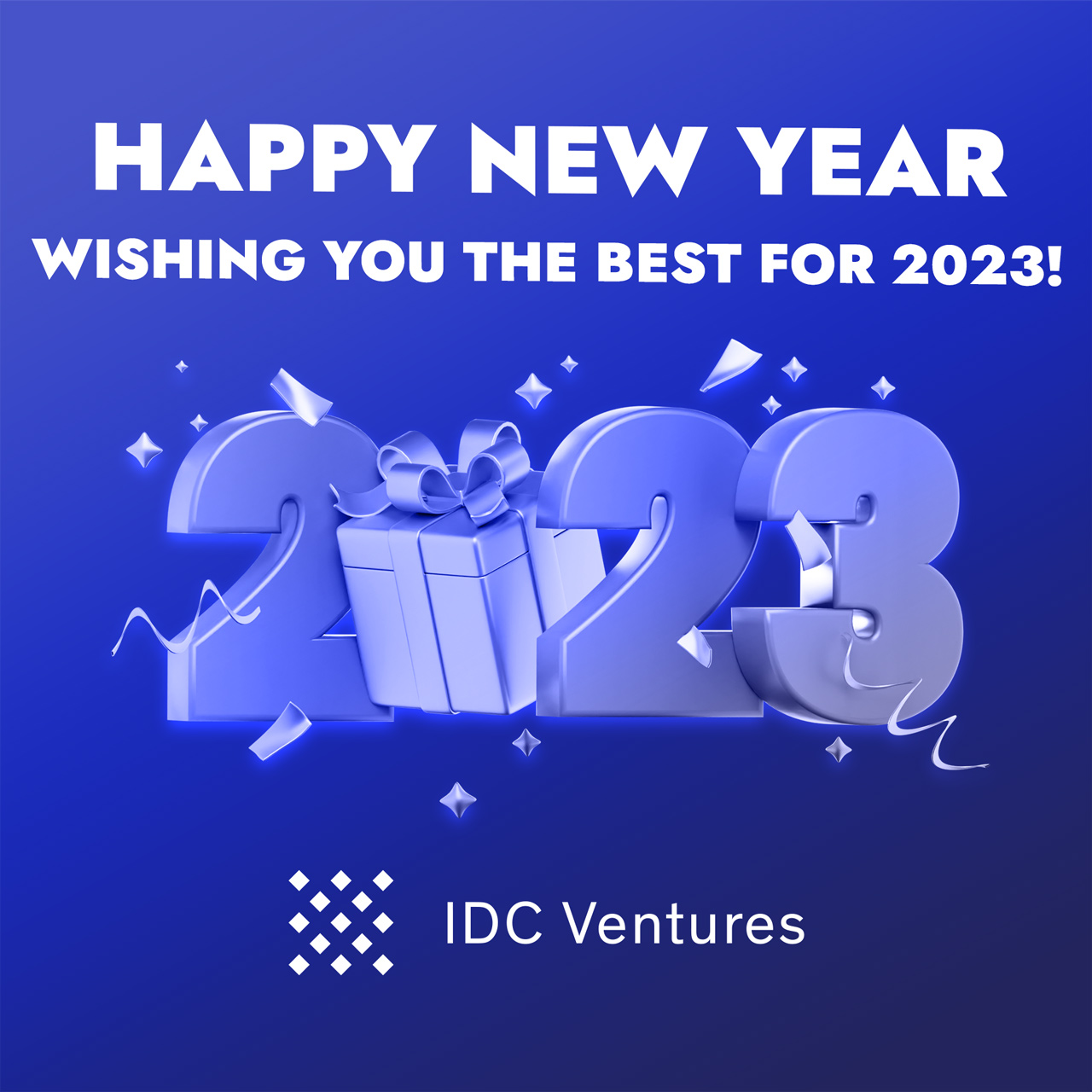 Our growth in 2022 has set IDCV up for long-term success

Since we launched the IDCV platform in 2019, we have invested in 34 portfolio companies through our various funds and multiple SPVs. During those years, our ecosystem has also expanded to include a diverse group of UHNW families, innovative entrepreneurs, and a continually-growing team of top talent.

2022 in particular was a banner year for IDCV, with 16 portfolio companies having closed funding rounds over the last 12 months. It was our pleasure to host our investors, entrepreneurs, and friends at a handful of thought-provoking events, including two Investor Days in Madrid and a magnificent event in Copenhagen.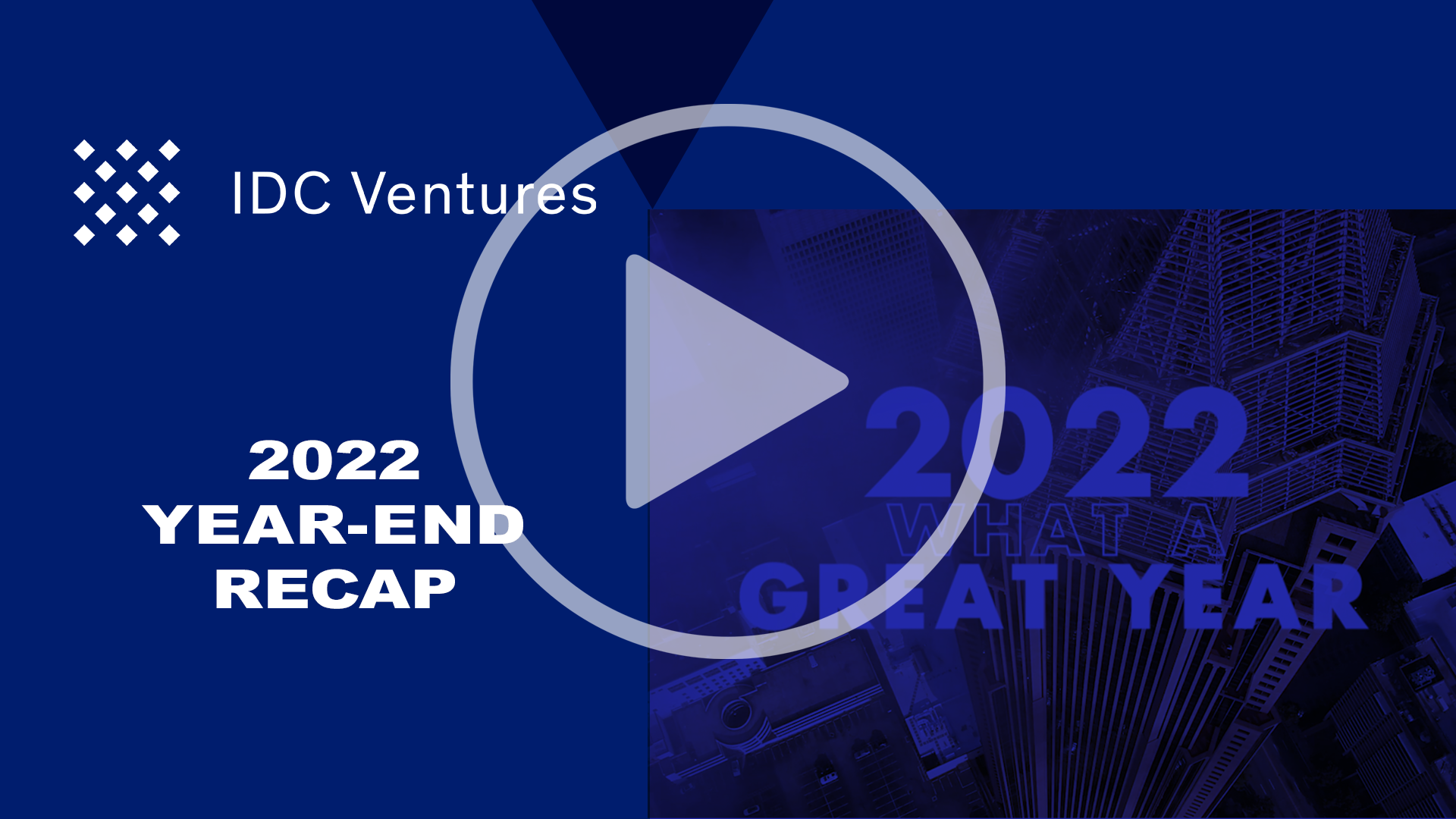 Reflecting on a year of impact and expansion
| | |
| --- | --- |
| | 34 portfolio companies – 16 of which received funding in 2022 |
| | |
| --- | --- |
| | Hosted 3 live events with over 400 participants |
| | |
| --- | --- |
| | Launched the 2.0 version of our website |
Deployed a suite of new features in our IDCV investor portal
Substantially increased our presence on LinkedIn
| | |
| --- | --- |
| | Expanded our number of newsletter outreach |

Market conditions underscore the value of early-stage investing
From a macroeconomic perspective, our key takeaway from 2022 is that early-stage companies remain one of the most exciting investment asset classes.
While the median deal size for late-stage rounds decreased this year, early-stage deal sizes remained firmly at their 2021 levels. Analysts at CB Insights also note that investors' appetite for late-stage Series E+ deals continues to be diminished compared to previous years. Meanwhile, early-stage rounds continue to dominate, comprising 66% of overall deal share.
This data validates our longstanding conviction that identifying and investing in young companies with high growth potential provides the best long-term returns for investors. Fantastic founders building 10x better products in large markets will continue to get great investors onboard at valuations closer to trends up to 2019 (less 2020-2021 outliers). The most successful companies will prioritize profitability and sustainable growth over growth at all costs.

IDCV PORTFOLIO IN THE NEWS
Portfolio Companies Making the News
Hastee selected as startup of the year
Startup Savant has chosen Hastee as one of their 30 best tech startups in 2022. The startup enables employees to access a portion of their earned pay when they need it, right on-demand. They also have developed financial education and management tools to make employees' money go further.

Kueski exec sees light at the end of the tunnel for fintech amidst market uncertainty
In an interview with The Fintech Times, Kueski VP of capital markets and investor relations Andrew Seiz paints a positive picture of fintech's future prospects. "Ultimately, we expect that the well-capitalized and funded market leaders will likely emerge from the current environment in a better competitive position," he said.
Say ciao to Bob W., just in time for the holidays!
More exciting news this month from short-stay platform Bob W. this month. The startup has expanded into its fifth country: Italy. Still sorting out your holiday plans? Why not stay in Bob W.'s iconic property in Florence, just a stone's throw from the iconic Ponte Vecchio. Andiamo!
Curve collects $1B line of credit
Curve is on a roll! The fintech startup has raised a $1 billion line of credit from Credit Suisse to fuel its ambitious plans for credit card aggregation and beyond, starting with its Curve Flex split-pay option. We look forward to watching Curve continue to evolve and further serve its 4 million global customers!
Tis the season… for boating!
Get ready to hop aboard a luxury boat and sail the seven seas this holiday season with Boatsetter. For anything from a small get-together to a full-blown party, there's no better venue than one of Boatsetter's 50,000+ rental boats.